May 21st, 2013 | Published in Milestone Birthdays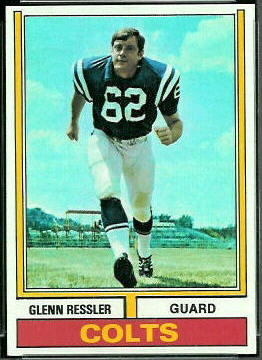 A trio of players in the Vintage Football Card Gallery are celebrating milestone birthdays today: Glenn Ressler, Johnny Roland, and John Wilbur are all 70.
Glenn Ressler played guard from 1965 to 1974 for the Baltimore Colts. He was a starter in Super Bowl III, which the Colts lost to the New York Jets, and in Super Bowl V, which the Colts won against the Dallas Cowboys. Before his pro career, Ressler starred at center and middle guard at Penn State. He was inducted into the College Football Hall of Fame in 2001. Ressler is pictured here on his 1974 Topps football card.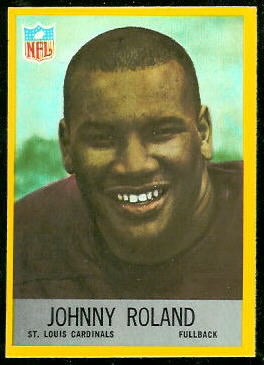 Johnny Roland was a running back from 1966 to 1973 for the St. Louis Cardinals and New York Giants. Roland was named the UPI NFL Rookie of the Year in 1966, and he made the Pro Bowl in his first two seasons. He played college football at Missouri, and he was inducted into the College Football Hall of Fame in 1998. After retiring as a player, Roland went on to a long coaching career. His rookie card, a 1967 Philadelphia, is shown here.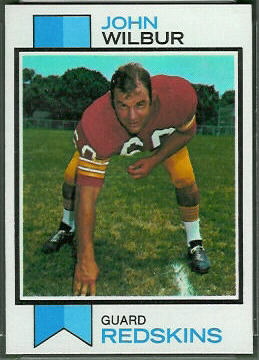 John Wilbur played guard from 1966 to 1974 for the Dallas Cowboys, Los Angeles Rams, and Washington Redskins. He started at right guard in Super Bowl VII, which the Redskins lost to the undefeated Miami Dolphins. Wilbur is pictured here on his 1973 Topps football card.
Happy birthday, Messrs. Ressler, Roland, and Wilbur!