November 26th, 2011 | Published in Inserts, New in the Gallery | 1 Comment
Yesterday I added 1969 Topps Mini-Card Albums to the Vintage Football Card Gallery. There is one album for each of the 16 NFL and 10 AFL teams of 1969. (The leagues merged in 1970.) The albums, along with panels of mini-cards (now known as 1969 Topps 4-in-1's), were inserts in packs of 1969 Topps football cards. Each album held ten mini-cards, plus a few stats for each player. The mini-cards had adhesive on the back, like stamps, so kids could separate the cards from the panels, lick the backs, and stick them in the albums. The adhesive was poor, so it wasn't long before it let go and the cards fell out.
Pictured here are the front, back, and middle of the Green Bay Packers mini-card album.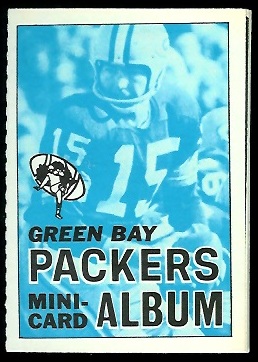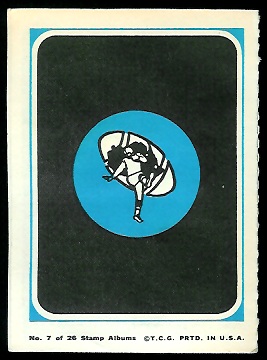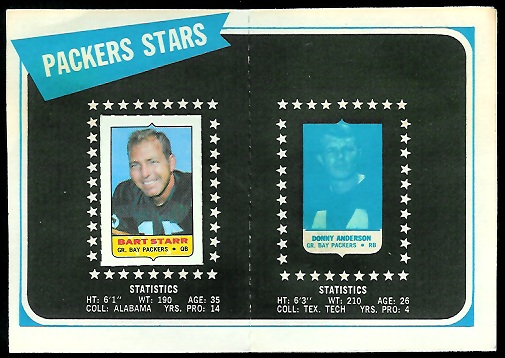 The Packers mini-card album, with Bart Starr on the cover, is an exception. Most of the albums, strangely, have pictures of players from other teams on their covers. The San Francisco 49ers album, for instance, has a New York Giant on the cover. Commenting on an earlier blog article, a sharp-eyed reader pointed out that the player is Joe Walton, and that the image also appeared on Walton's 1962 Topps card. Walton joined the Giants in 1961, so the photo must have been taken during the 1961 season.