March 3rd, 2013 | Published in Player Deaths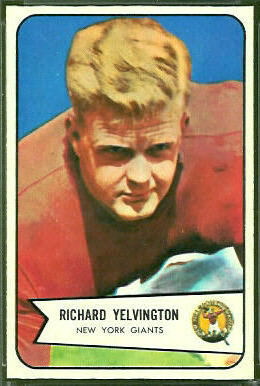 Dick Yelvington, who played tackle from 1952 to 1957 for the New York Giants, passed away on February 24. Yelvington was a member of the Giants team that won the NFL Championship in 1956. There is a nice summary of his career at bigblueinteractive.com.
Yelvington appeared on one football card, the 1954 Bowman card pictured here.