May 28th, 2012 | Published in Brothers, New in the Gallery
Awhile back, on the Pro Football Hall of Fame web site, I found a list of brothers who played pro football. I thought it was interesting, so I marked all of the players in the Vintage Football Card Gallery whose brothers had also played professionally. In many cases, only one brother appeared on a card, and it was fun to give the cardless brothers a nod. Did you know, for instance, that Terry Bradshaw's brother Craig played a season for the Houston Oilers?
In the Hall of Fame's list, the brothers who were teammates during their pro careers are marked with a diamond. Seeing these made me wonder how many brothers appeared on the same team in the same set of football cards. I did a quick check, and these are the ones I found in the Gallery:
Brothers Knox and Garrard ("Buster") Ramsey were teammates with the Chicago Cardinals in 1950 and 1951. They both appeared with the Cardinals on 1951 Bowman cards.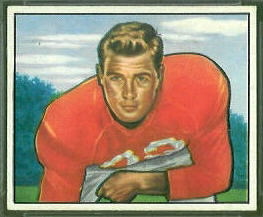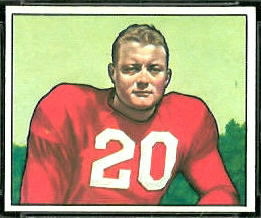 Ebert and Steve Van Buren were teammates with the Philadelphia Eagles in 1951, and they both appeared on 1951 Bowman football cards.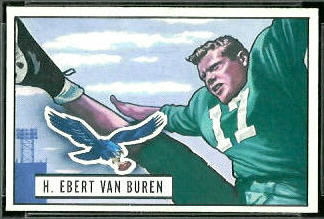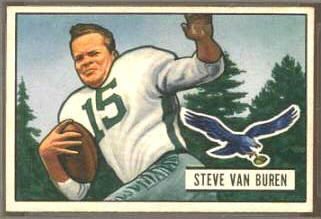 Phil and Merlin Olsen were teammates with the Los Angeles Rams from 1971 to 1974. They appeared together on 1972 Sunoco Stamps and 1973 Topps football cards.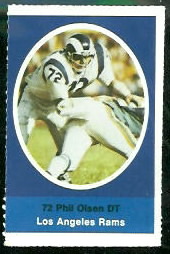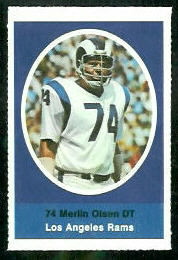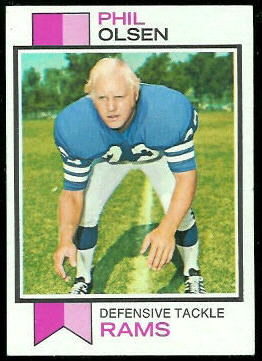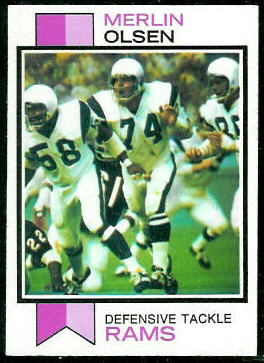 Tody and Bubba Smith were teammates with the Houston Oilers in 1975 and 1976, and they both appeared with the Oilers in the 1976 Topps set.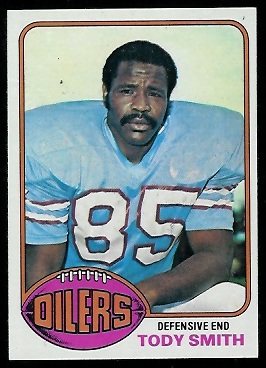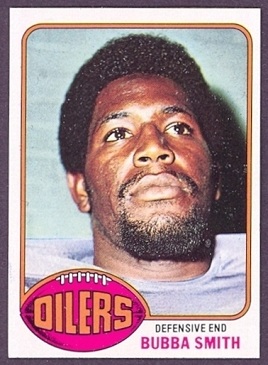 Finally, just missing the cut are brothers Mel and Miller Farr, who were teammates for the Detroit Lions in 1973. Both of them appeared on 1973 Topps cards, but Miller was not traded to the Lions until September, so Topps still had him with the St. Louis Cardinals.