May 18th, 2013 | Published in Milestone Birthdays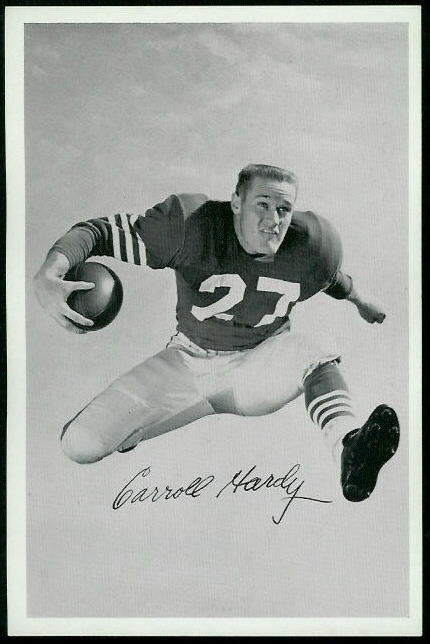 Carroll Hardy, who played halfback for one season with the San Francisco 49ers, is celebrating his 80th birthday today. Hardy made the most of his opportunities to handle the football: on 12 pass receptions, he gained 338 yards and scored 4 touchdowns. He is pictured here, in a great pose, on his 1955 49ers team issue photo.
Hardy is better known as a baseball player. After his stint with the 49ers, he played major league baseball for the Cleveland Indians, Boston Red Sox, Houston Colt .45s, and Minnesota Twins. I don't have his baseball cards, but you can see lots of them on eBay.
According to oldestlivingproplayers.com, Hardy is the 494th oldest living professional American football player.
Happy birthday, Mr. Hardy!