April 2nd, 2013 | Published in Brothers, error cards, New in the Gallery
You learn something every week.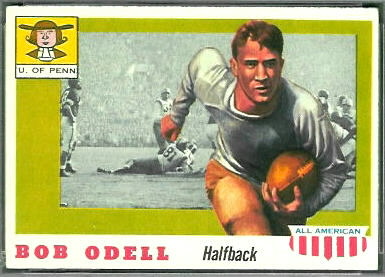 This week I learned from a post in the Collectors Universe forums that the player pictured on Bob Odell's 1955 Topps All-American card is not Bob Odell. The impostor is Howard Odell, Bob's older brother, who played at the University of Pittsburgh. For details–and to see many more cards that picture the wrong player–see the Mistaken Identities page of the Vintage Football Card Gallery.