January 25th, 2013 | Published in New in the Gallery, Silly Stuff | 2 Comments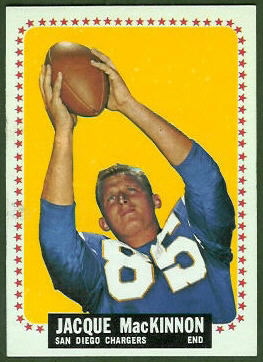 To make them easier to find, I am converting some of my more popular blog articles into proper web pages and moving them to my Gallery site. Today I converted my article about Mr. Irrelevant and added it to Fun Pages section of the Gallery home page. I recently also converted my Cups of Coffee and Olympic Athletes articles. My experience is that the blog works best for newsy items, and static pages work better for information that doesn't change much. If you are a site owner and happen to have linked to my blog articles, no worries, the links will be forwarded automatically.
Anyway, if you haven't a clue who Mr. Irrelevant is, avoid embarrassment and check out the new Gallery page. Mr. Irrelevant 1961, Jacque MacKinnon, is pictured here.