April 1st, 2013 | Published in Milestone Birthdays
Robert Jackson, who played guard for the Cleveland Browns from 1975 to 1985, is celebrating his 60th birthday today. Jackson played college football at Duke, and he made the team as a rookie free agent in 1975. There is a nice summary of his career on the Browns web site.
Jackson's 1977 Topps and 1978 Topps cards are pictured here. The 1977 Topps card is his rookie card.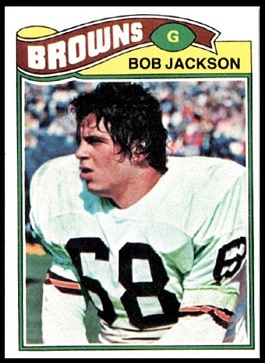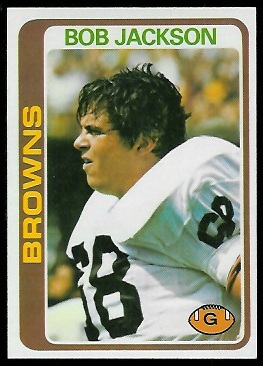 Happy birthday, Mr. Jackson!