November 21st, 2012 | Published in Uncategorized
Those of you who visited my home page last week saw that I had gone on vacation. Well, here's where I was: on a Habitat for Humanity trip to Cochabamba, Bolivia. On Monday I still looked pretty fresh.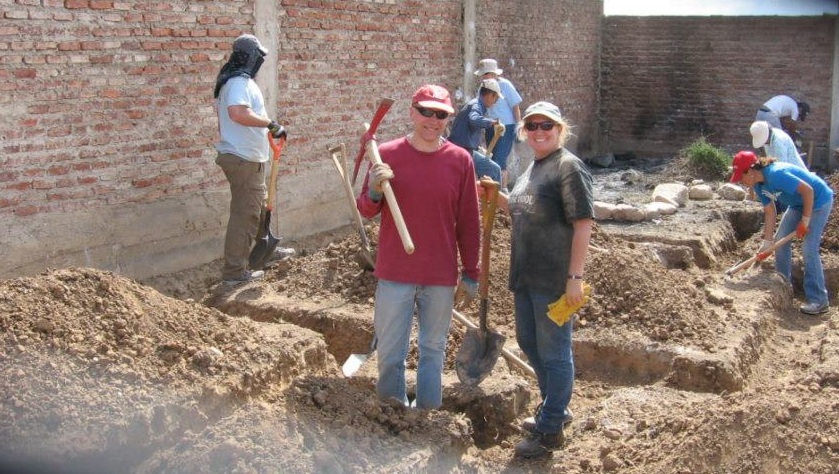 There were 18 of us on the trip, ranging in age from 23 to 79. We worked on the foundations of two homes. Our main job for the week was to dig trenches for the foundations, including 2-foot deep holes for the columns. The ground was hard clay, and we needed pickaxes to loosen it a bit at a time. The holes for the columns were challenging because they had to be square all the way down, and it was hard to get good swings at the corners–at least for novice diggers like us.
We started on Monday with chalk lines on the ground. By Thursday we were filling the trenches and holes with rocks, and the local masons were pouring concrete over them. Here is what the build site looked like toward the end of the week. (You can click on the photo to enlarge it.) The wooden structures were concrete forms with built-in ladders that the masons would climb to fill. That's me in the bottom right corner, putting rocks in a trench. After 3 1/2 days of digging, carrying rocks was downright fun!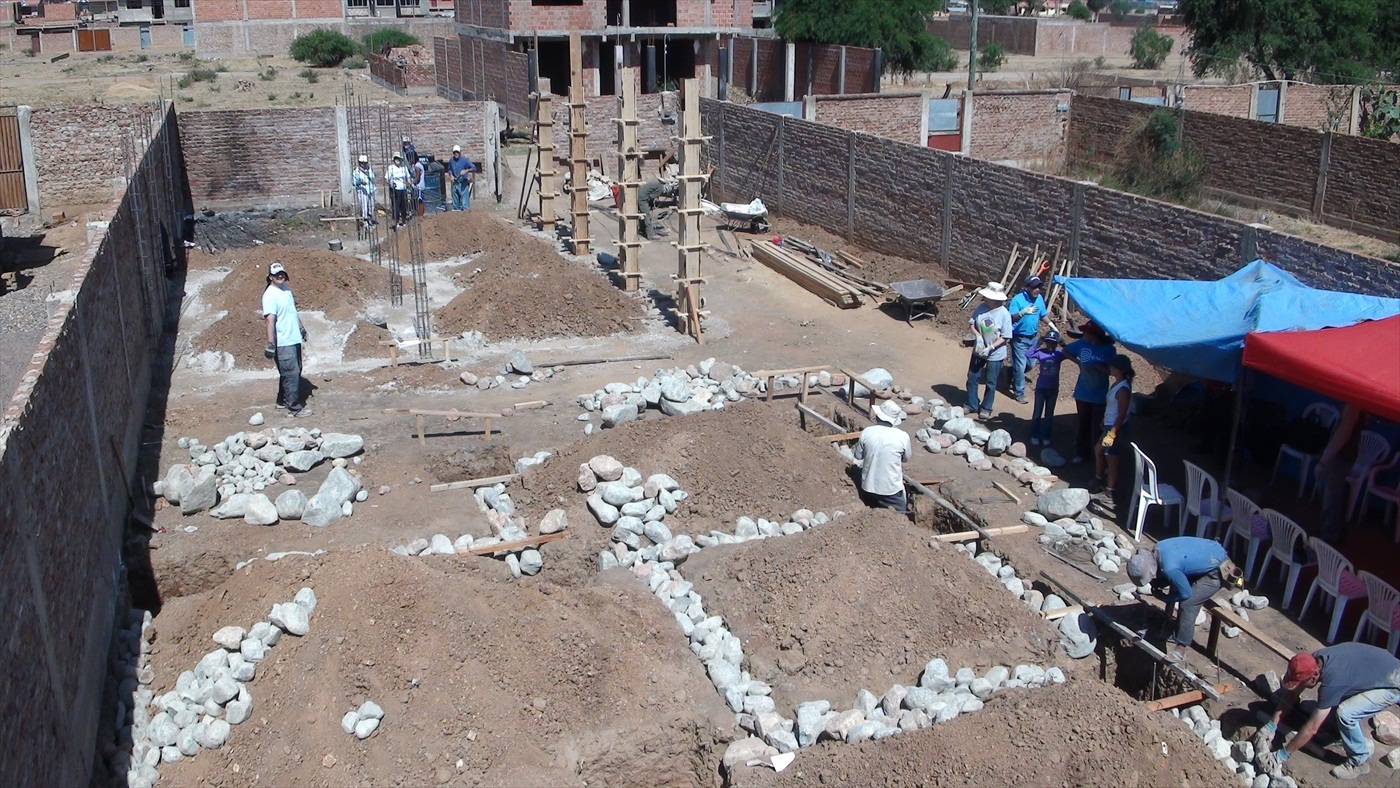 After work we stayed in an exceptionally nice hotel. We also ate very well: our lunches were catered, and our local Habitat hosts took us to some nice restaurants in the area. On Saturday we stayed in Cochabamba to tour the palace of Simon "The Tin Baron" Patiño, watch some colorful local dancers, and visit Cristo de la Concordia.
This was my third trip with Habitat; I have been to Paraguay and Ethiopia, as well. You can read about my earlier trips here. If you like to travel, enjoy meeting cool people, and don't mind roughing it a bit, I highly recommend taking a Habitat Global Village trip. There is a long list of upcoming trips on the Habitat web site.