December 22nd, 2011 | Published in Player Deaths | 1 Comment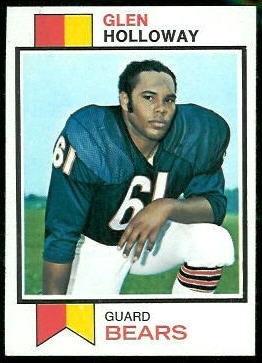 Glen Holloway, a guard from 1970 to 1974 for the Chicago Bears and Cleveland Browns, passed away on December 20. The Corpus Christi Caller Times web site has a report. Holloway also played one season for the World Football League's Shreveport Steamer, according to the article.
Holloway appeared on one football card, the 1973 Topps card pictured here. He also appeared on a 1972 Sunoco stamp.