December 12th, 2011 | Published in New in the Gallery | 2 Comments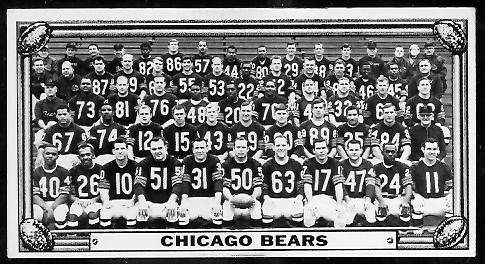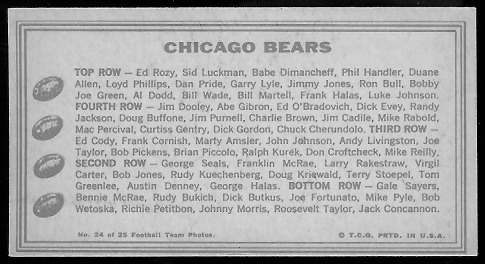 Yesterday I added 1968 Topps Test Team Photo cards to the Vintage Football Card Gallery. There are 25 cards in the set, one for each of the NFL and AFL teams except Cincinnati. The Bengals were an expansion team in 1968, and Topps evidently did not yet have a photo of the team.
The back of each team photo card lists all of the players, coaches, and other personnel who are pictured on the front. The Cleveland Browns card actually pictures the 1967 team, and I assume the photos on the other cards are at least a year old, as well.
The team photos were inserts in packs of 1968 Topps Football Patches. (See a wrapper here.) I don't yet have the patches in the Gallery, but you can see examples on eBay.