August 25th, 2011 | Published in Player Deaths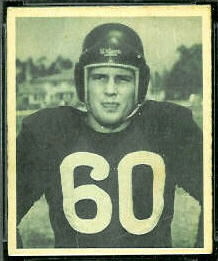 Bill Gray, an offensive lineman for the Washington Redskins in 1947 and 1948, passed away on August 18. OregonLive.com has an account of his life.
Gray appeared on one football card, the 1948 Bowman card pictured here.
You can see Gray's career NFL statistics at pro-football-reference.com.