August 14th, 2011 | Published in Player Deaths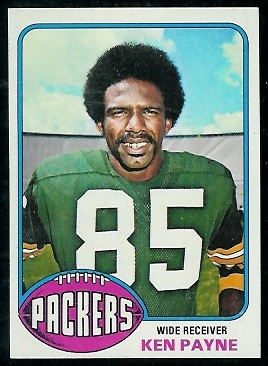 Ken Payne, wide receiver from 1974 to 1978 for the Green Bay Packers and Philadelphia Eagles, passed away on August 1. Payne led the Packers in receptions and receiving yards in 1975 and 1976.
The card pictured here is Payne's rookie card, a 1976 Topps. He also appeared on a 1977 Topps card.