May 6th, 2011 | Published in New in the Gallery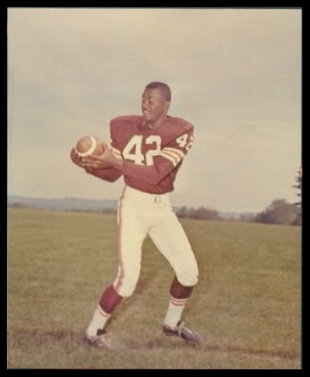 Today I added 1964 Kahn's Wieners cards to the Vintage Football Card Gallery. Kahn's, which is still in business, included football cards in packages of wieners each fall from 1959 to 1964. Only the 1964 set is in color, and they are great looking cards.
There are 53 cards in the 1964 Kahn's set, with all 14 NFL teams of the time represented. Because Kahn's distributed their products in the Cincinnati region (and since the Bengals had not yet arrived), the company put a disproportionate number of Cleveland Browns in the set: 9 of the 53 cards. One of the Browns cards, Paul Warfield, is a pre-rookie card, so I will be adding it to my pre-rookie card page. Warfield's rookie card is in the 1965 Philadelphia set.
A big thanks to Mike Ford for providing images for this set.