October 26th, 2010 | Published in New in the Gallery, Team Issue Photos | 1 Comment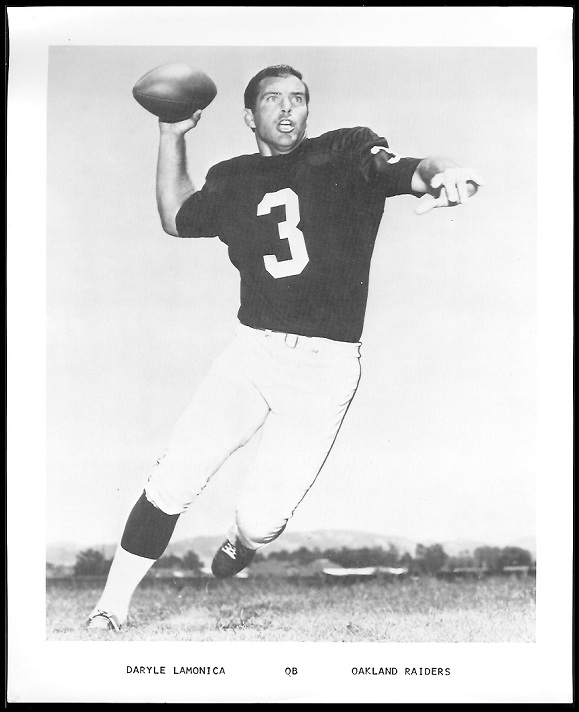 Yesterday I added 1969 Raiders Team Issue photos to the Vintage Football Card Gallery. These are large black-and-white photos, printed on lightweight cardboard. (At 8 1/2 by 10 1/2 inches, they barely fit on my scanner!) The photos were distributed in two packages, one containing eight offensive players and one containing eight defensive players, for a total of sixteen. The backs of the photos are blank. The players' names, at the bottom of the photos, appear in at least three different fonts; this suggests to me that the Raiders reused the photos from year to year, adjusting the set as their roster changed.
The set includes a photo of Gene Upshaw, issued three years before his rookie card, a 1972 Topps. It also includes a photo of Warren Wells, who never appeared on a card of his own. Wells led the AFL in receiving yards, touchdowns, and yards from scrimmage in 1969.