August 3rd, 2009 | Published in error cards | 2 Comments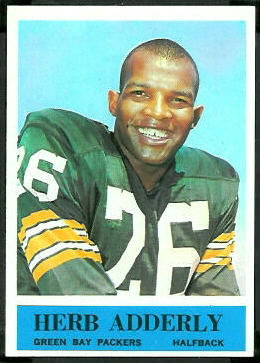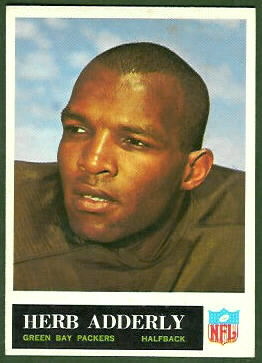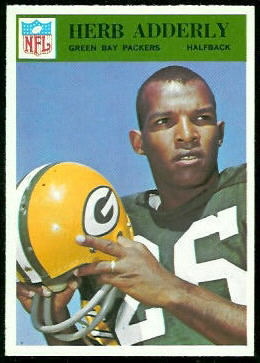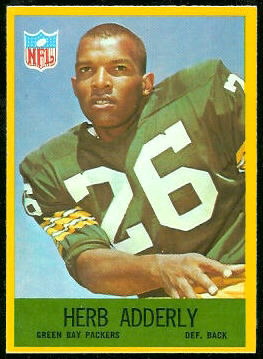 Misspelled names are common on vintage football cards, but Philadelphia Gum Co. takes the prize: they misspelled Herb Adderley's name on all four cards they printed of him. His name is spelled Adderly on his 1964 Philadelphia rookie card and all of his cards for the next three years.
From 1964 to 1967, Philadelphia had the rights to print cards of NFL players, and Topps had the rights to the AFL. When Topps obtained the rights to the NFL in 1968, Adderley finally got his name spelled correctly. But Topps later slipped up, too, and got it wrong on Adderley's 1972 card.
Adderley also had a pre-rookie card, a 1961 Lake to Lake Packers card distributed regionally in Wisconsin. The locals got it right: on this card his name was spelled correctly.